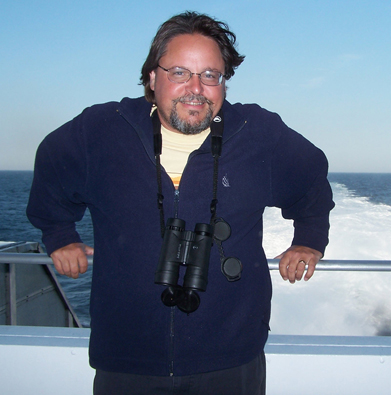 About the Event
Hugh Carola is the Program Director of the Hackensack Riverkeeper, Inc. He will be giving a presentation on the Hackensack River watershed and the wildlife there.
Where & When
April 10th 2014
7:30 pm – Social Time
8:00 pm – Meeting & Event
VFW Hall
6 Winslow Place
Paramus, NJ 07652
About Dr. Carola
Hugh M. Carola holds a Bachelor's Degree in Political Science from Ramapo College of New Jersey. Soon after graduation, he began a sixteen-year retail management career that lasted until 1999. During that same timeframe he took up birding and nature study; developing an avocation as an environmental activist that included ten years as president of THE FYKE NATURE ASSOCIATION (1993 – 2002). He was a founding member of the BERGEN OPEN SPACE COALITION (BOSCo), the group that helped establish the Bergen County Open Space, Recreation, Historic and Farmland Preservation Trust in 1998.
Hugh's avocation became his career in July 1999 when he was hired as Coordinator of the HACKENSACK MEADOWLANDS PRESERVATION ALLIANCE (HMPA). Under Hugh's leadership, the HMPA grew from twelve member organizations to a coalition over one hundred groups by January 2001. During that time, he worked closely with Captain Bill Sheehan to expand the community outreach and effectiveness of HACKENSACK RIVERKEEPER (HRI).
Since January 2001, Hugh has served as HRI's program director, overseeing the organization's Eco-Programs which serve over five thousand people annually. After two years' mentoring from Captain Sheehan, Hugh earned a 25-Ton Launch/Tender license from the U.S. Coast Guard in June 2002. Each year since then he has conducted 100-150 Eco-Cruises aboard the keeper vessel Robert H. Boyle. Hugh is also HRI's wordsmith, writing or editing the majority of press releases, policy documents, newsletter articles and correspondence. He administers the Ron Vellekamp Environmental Scholarship; and leads the Hackensack RiverCreepers during the NJ Audubon Society's annual WORLD SERIES OF BIRDING. Hugh is Hackensack Riverkeeper's representative with the METROPOLITAN WATERFRONT ALLIANCE and the NATURE PROGRAM COOPERATIVE.
In addition to his work at Hackensack Riverkeeper, Hugh continues to serves the environmental community as a volunteer. In addition to his aforementioned presidential term, he remains a trustee of THE FYKE NATURE ASSOCIATION. In 2005, Hugh was honored by the ALLIANCE FOR NEW JERSEY ENVIRONMENTAL EDUCATION (ANJEE) with an Outstanding Environmental Educator award and served as ANJEE President in 2012-13. Also in 2013 he was named to the Advisory Board of WATERSPIRIT, the Elberon, NJ-based clean water/eco-spirituality center sponsored by the Sisters of St. Joseph of Peace.
Hugh and his wife Dorothy have been married since 1984 and have two grown children, Daniel and Andrew. The empty-nesters live in Bergen County, NJ and spend their summer vacations each year birding, hiking, boating and enjoying nature in upstate New York, New England and the Canadian Maritimes.